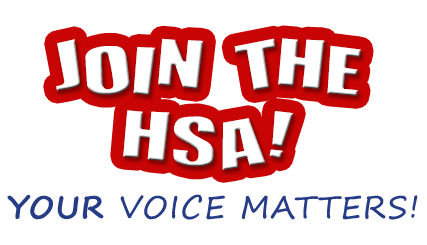 You are invited to become a member of HSA (Harbordale School Association) for the 2019-20 school year.   HSA is the group of parents and educators providing opportunities to improve physical, emotional, social and moral education for Harbordale students.
Being a member is easy and shows your support for our school – to the teachers and administrators and most importantly the students.  It only costs $10 per family for the school year.  The HSA helps with Harbordale school needs and all funds raised support school or educational improvements – like the student agenda, Tuesday Red Folders, iPads, laptops and subscriptions to education programs like PebbleGo and Flocabulary.
Did you know for the last three years, we have had 100% of Harbordale teachers sign up as HSA members?  Thank you teachers!  Parents, let's show we support the school as well.
As an HSA Member, you will be included in communications concerning volunteer opportunities and HSA events.  Members also secure voting privileges on HSA issues (e.g. where to use the funds raised to support the school).  SIGN UP TODAY AND SHOW YOUR SUPPORT!
NOTE: Any class with 100% participation by October 1st will receive a FREE POPCORN party! 
How to Join:
Membership costs $10 (minimum) per family or individual. Simply complete the form below. You will be redirected to PayPal to complete your payment (no PayPal account is required).
HSA Online Membership Form